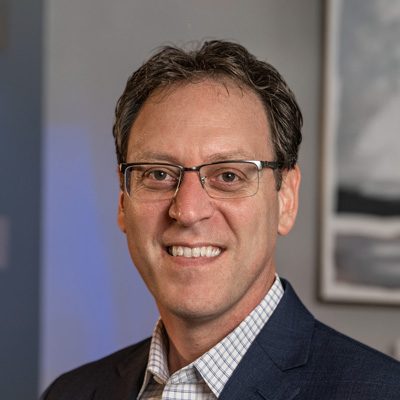 Chiropractor
Chiropractor Matthew Kirkham D.C., C.C.S.P.
Dr. Kirkham has been practicing Chiropractic in La Porte, Indiana for over 25 years. He originally had set his sights on becoming a medical doctor or an architect, until he discovered more about health and how the body works through his own life experience. After experiencing chiropractic for himself, it made a lot more sense to him than medicine.
During Dr. Kirkham's early teenage years he suffered from frequent back pain due to playing on the high school volleyball team. He experienced intense pain in his lower back that shot down his leg due to the jumping involved in the sport. During this period of his life, he also suffered from intense migraine headaches that occurred every few months and were only relieved after laying down to sleep. It was a constant battle to suffer through the pain in his low back along with the migraines with no solution to correct the problem.
At the age of 16, Dr. Kirkham had his first chiropractic adjustment after one his more severe episodes of back pain sidelined him from volleyball. He was amazed at how quickly he got relief from the low back pain. Over time he also realized that he was no longer experiencing the chronic migraine headaches. To this day, the migraine headaches remain at bay due to regular chiropractic adjustments! Intrigued by how all this relief and better health was accomplished, without ever taking any medication, is what led to Dr. Kirkham's desire to become a chiropractic physician. He now is passionate about helping others resolve their pain and get them back to living life.
Dr. Kirkham earned his doctorate from Palmer College of Chiropractic in 1998. Due to his passion for excellent patient outcomes, he focused his training on one of the most advanced, specific, and hardest to learn chiropractic techniques known as the Gonstead Method. He started his career with Dr. Dale Applegate at Applegate Clinic of Chiropractic which was established in La Porte in 1968. In 2009, Dr. Kirkham purchased the clinic from Dr. Applegate, and renamed it Back to Health Chiropractic which has continued to serve the La Porte Community for over five decades in the completely renovated clinic on Monroe Street.
Advanced Training:
Board Certified Chiropractic Physician
Gonstead Method - Advanced Training Award and Certification in specific full-spine technique
Earhardt Advanced Radiology and MRI Interpretation
Chiropractic Sports and Fitness Council participant
Intensive Internship at the Troxell Chiropractic Clinics
Personal Injury Certification, Impairment and Disability Evaluation
Board Certified, National Board of Chiropractic Examiners, Part I, II, III, IV and Physio-Therapy
Commitment to Education:

LaPorte High School Graduate
Doctorate from Palmer College of Chiropractic in Davenport, Iowa
Palmer College Honor Society, Dean's List, Graduated with Honors
Post-graduate specialty as a Certified Chiropractic Sports Physician through the American Chiropractic Board of Sports Physicians
Former Instructor for Gonstead Methodology Institute
Former Instructor for the Troxell Chiropractic Intern Program
Memberships:
American Chiropractic Association - ACA
Indiana State Chiropractic Association - ISCA
International Chiropractors Association of Indiana - ICAI
Palmer College of Chiropractic Alumni Association
American Board of Chiropractic Sports Physicians
OFFICE HOURS
---
Monday
9:00am - 6:00pm
---
Tuesday
2:00pm - 5:00pm
---
Wednesday
9:00am - 6:00pm
---
Thursday
9:00am - 6:00pm
---
Friday
Closed
---
Saturday & Sunday
Closed